Health Assessments through body composition analysis testing. Using a medical grade InBody 570 provides both individual and companywide statistics.

Health counseling and information provided by our UPcoach app. Private internal communities to help everyone grow healthier together through team building, enhanced communication, and increased participation.

Empowering employees through monthly newsletters, YouTube videos, luncheons, and individualized nutritional and fitness programming.

Office and gym design maximizing space functionality and messaging.

Data collection through InBody, UPcoach, and participation to maximize every dollar and deliver 10x its value.
We are constructing an inspiring new site!
In the meantime, subscribe to our newsletters below.
Download our UPcoach App to take your health & wellness to the next level with the professional support of your personal UPcoach.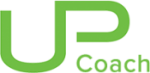 Want to have an InBody specialist come to your business, school, gym, or special event? Email us at

[email protected]